East Praire, Mississippi County Missouri
This one is a school picture that the school is not identified but should be from East Prairie. 
The children identified are from the Combs family that lived in the Millar Community near East Priaire. 
I have estimated the photo to be about 1911 by the age of the children known. The children marked in 
the legend photo are Ingabo Combs b. Jan 5, 1898, Carl Combs b. Nov 1, 1902, Frank Combs b. May 19, 1900, 
Ernest Combs b. Jul 1, 1893, John Alfred Combs b. Oct 30, 1895, Anna Combs b. Jul 14, 1905.


submitted by: Stephen Newell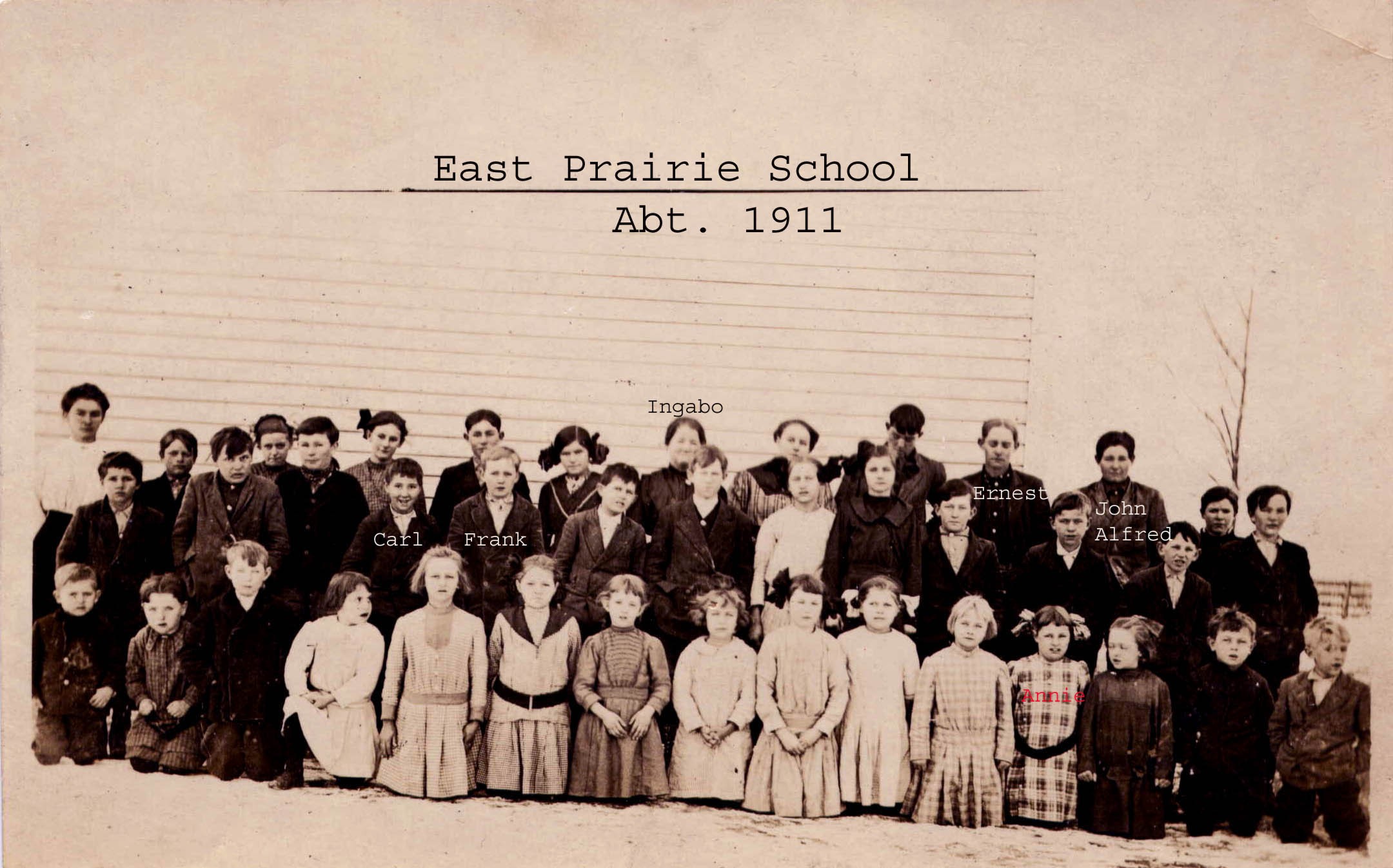 ---
---
Return to:
Mississippi County Site

A MOGenWeb Project
Sponsored by: Rootsweb
&copy - This Page Placed Here By:
Mary A. Hudson
mahud@fidnet.com